Testing the strength of a 0.3 mm thick geomembrane biogas holder bag to see how truly strong it is. The 3906 Pounds of Metal couldn't deflate the 200kg Biogas bag!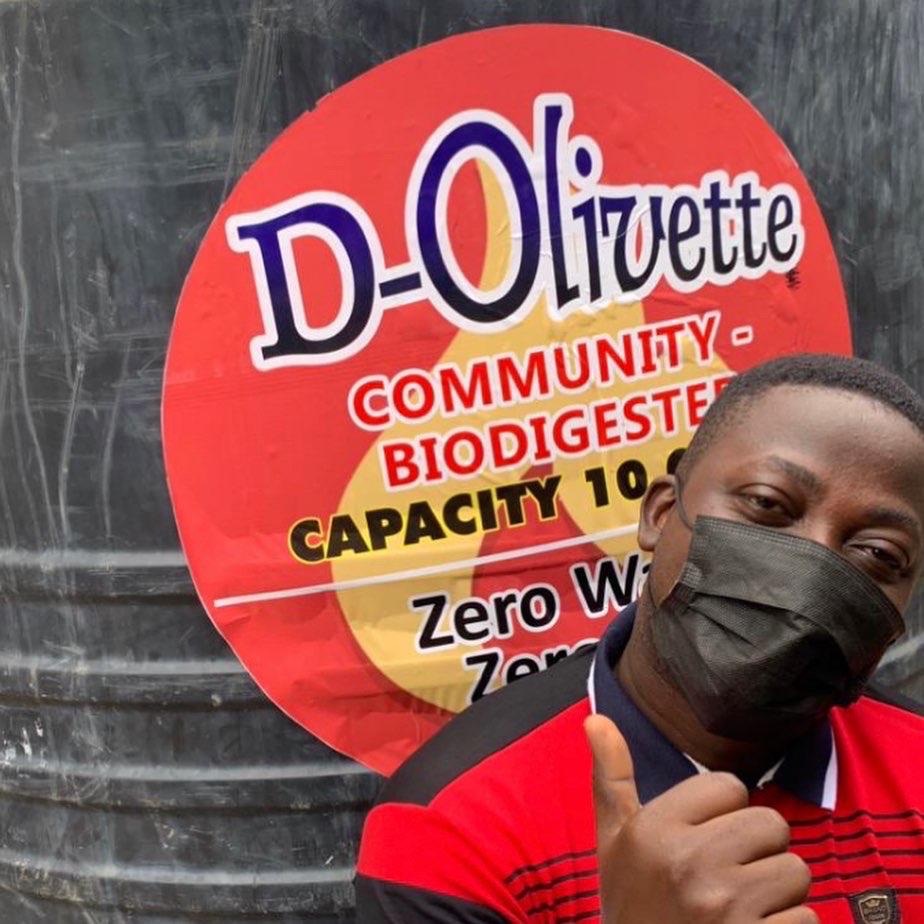 One of our co-founder, standing close to a 10,000 Liters Bio-tank before unground installation in a rural community.
Loaded up Biogas Holder Been Transported from Pig Farm to a rural community safely!
Test running a Biogas powered generator to power a 1.0 kVA water pump in Mowe, Ogun, Nigeria. Worked Flawlessly!
1st Position Winner of the 2022 DAYTA A-R-M Innovation Prize in Nigeria
We won thousands of start-ups to clinch the prestigious prize which came with awesome cash prize and…
While concluding Project WEB 2022, a double Grid Bio-tank system receiving a final and right-ful inspection before been concreted to serve a community school in Itori! Location: Itori, Ogun
Learn More About "Project WEB"