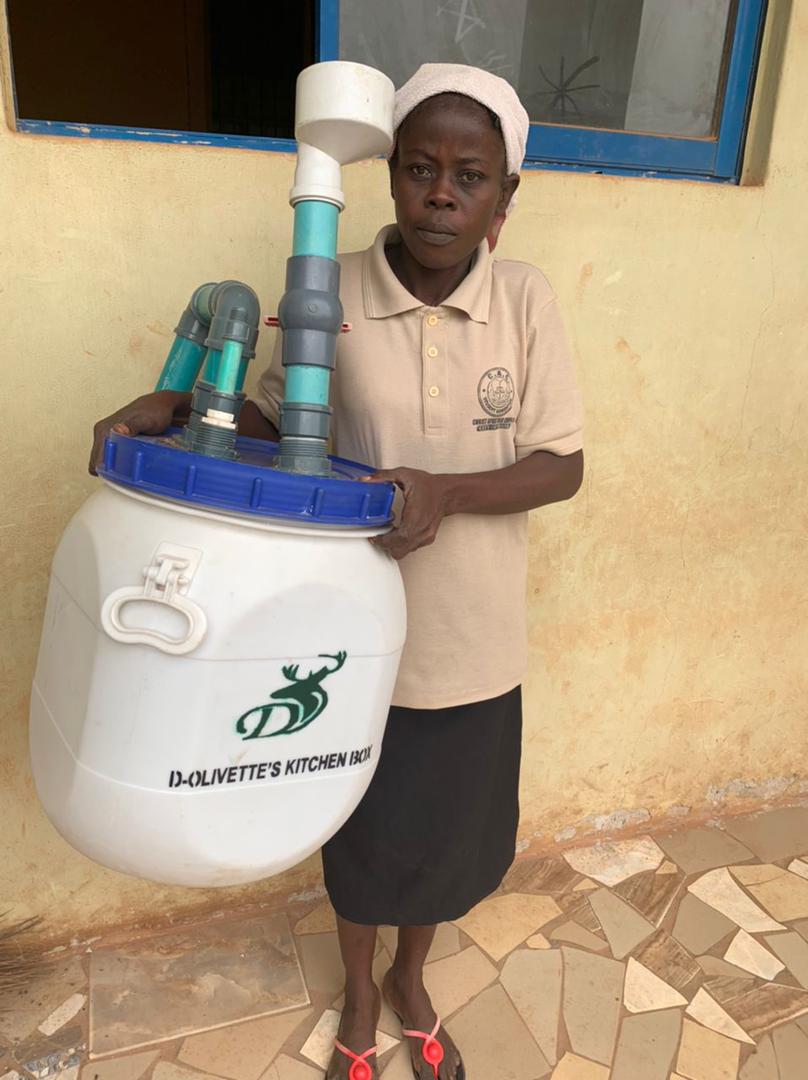 Committed to Eradicating Energy-Poverty in Africa
Founded in 2018 to provide a more concrete solution to provide WASH: water, sanitation and hygiene solutions to rural communities in Nigeria, D-Olivette has since brought new vision of how organic and biodegradable waste can become circular to provide great benefits to rural women, communities and the planet through delivery of turn-key digester products
Our founding team has great experience in the Biodigester (Waste to Energy and Bio-fertilizer) field and are young people with years of experiences in the following field: (i) electrical engineering (ii) bio-chemistry (iii) system design (iv) biodigester installation  (v) environmental studies (vi) and agriculture (vii) plus financial and business management. We bring this individual skills plus experience to make D-Olivette an organization that can solve crucial challenges in the area of energy, sustainable agriculture and pollution through the use of domestic biodigester systems.
Our vision is to build a compelling sustainable energy system through production of domestic and mobile biodigester units that can transform organic waste into renewable energy and bio-fertilizer to protect African families, farmers and the planet.
D-Olivette seeks to accelerate rural Africa's transition to use of innovative and domestic biodigester to convert organic waste into sustainable energy.
Our Work Is Heavily Shaped by Our Core Values
We aim at understanding the challenges of Energy-Poverty faced by rural women in Africa. This is our number one motivation and we are passionate about bringing our innovation to the whole of the continent "one home at a time."
We are constantly researching and improving. We have since 2018 launched different versions of our products and believe in the principle of CANI: Constant & Never Ending Improvement which guides us as a social enterprise.
Respect everyone we meet and treat them like we want to be treated. Whether it is a colleague or a rural woman or girl. We acknowledge that understanding and respect matter through our modus operandi.
We are obsessed with in helping create a more sustainable world. We believe organic waste shouldn't pose a threat to mankind and the planet, and we strive daily on how to tackle this challenge.
Visit Any Of Our Show Rooms in Your City Today!