Clean Cooking Gas● Clean Electricity● Organic Fertilizer + Reusable Water● From only 1 Device!
Switch your firewood, Kerosene and Gas Stove for our Digester & Turn Your  Organic Waste into Clean Energy, More Food & Water 
GET CLEAN COOKING GAS FOREVER!
EASY TO USE● SAFE● EFFICIENT● AFFORDABLE!
Order D-Olivette's Super Easy-to-Use Digester Products That Aids Fast AD: Anaerobic Digestion; Which Means Your Organic Waste Are Turned Into Biogas which you can safely use for Daily Cooking or with the aid of a modified generator Can be Used For Electricity While you also get non-harmful Organic Fertilizer and Clean Water as a Final Byproducts.
24 Hours Delivery Anywhere in Nigeria & Benin Republic!
Our Digesters & Accessories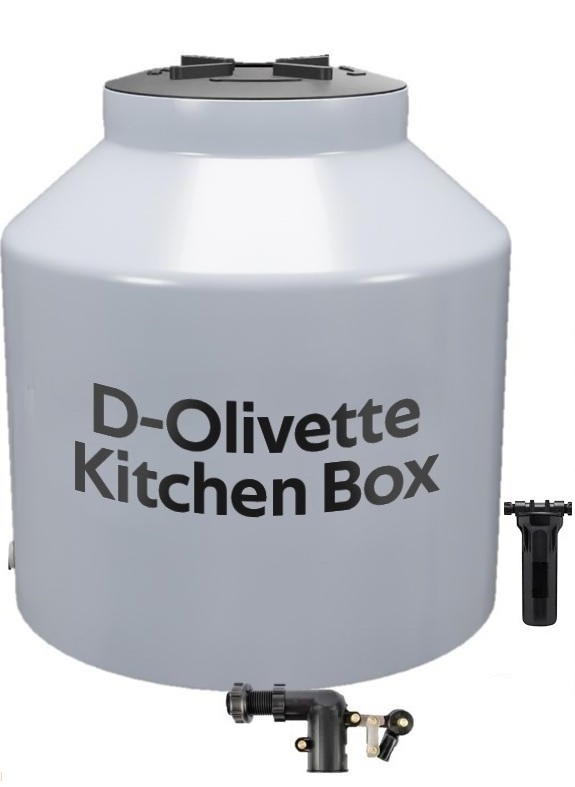 The Kitchen Box Comes in 25 to 100 Liters for Kitchen Use. Comes with Complete Kits. Can be stationed indoors or outdoor
The Bio-tanks are Septic Digester Units That Turns Human, Animal & Farm Plus Large Scale Organic Waste Including Biodegradable Waste Water Such as Cassava, Palm Oil and Other Waste Water into Biogas, Clean Water, and Organic Fertilizer. Comes in 500 Liters to 50,000 Liters. They are mainly for outdoor use.
Our Bags are Made from  Geomembrane Sheets, Donnage Papers and other ISO-certified materials to safely hold biogas & completely removed or transported to other location while holding the gas. 100kg Bag to 1,000 KG Biogas Capacity Bag.
We supply biogas generator engines to burn biogas for electricity. The generators electricity capacity are from 1.0 kVA to 25 kVA to power shops, restaurants, off-grid homes, and can be used by farmers to power large and small agricultural machineries for daily operations.
We also supply the biogas-efficient gas stove and biogas burner head of any sizes.
There is a demo version of the 360° App on Android Playstore to connect with product serial numbers to provide total control over installed digester products while providing crucial data to help customers track their environmental impact.
ORDER OR CUSTOMIZE YOUR OWN DESIGN!
Looking for an entirely different design or larger capacity digester systems to work for your home, farm or company? We can design any type to fit your space and needs instantly using Geomembrane nylon or HDPE materials.
Our Bio-tank can be as small as 500 Liters and Can be Customized to be as big as 50,000 Liters! We also produce Metal Digesters for Industries! Try us Now!
Over 10 Global Awards Won● CIF Verified ● Very Easy to Use● Affordable● Customizable● Eco-Friendly● Zero Waste● VDI 4630-Compliant●

Our Digesters Are Uniquely Designed to Be 100% Effective and Ensure Speedy AD (Anaerobic Digestion)!
● Kitchen Use (Daily Clean Cooking) ● 2-5 Hours -- Electricity Generation ● Small - Scale --- Organic Fertilizer ● 25 to 100 Liters Digester System ● Plus Free 1 Year Support
● Composting Digester System Unit ● Biogas - Production for Electricity ● Large - Scale --- Organic Fertilizer ● 500 Liters to 5,000 Liters Digester ● Plus Free 1 Year Support
● Community Biodigester Systems ● Central Organic Waste -- System ● Large - Scale --- Organic Fertilizer ● 1000 ----- 50,000 Liters Digester ● Plus Free 1 Year Support
● learn how to use biogas safely for cooking, or generate commercial quantity of biogas to resell
● learn how to turn any diesel and petrol generator to run ONLY on biogas to produce clean electricity
●
Enroll in our paid technical class today and use the Bio-tank to turn farm waste into organic fertilizer
"The Best Thing That Has Happened to Hundreds of Young Farmers in Our Association is D-Olivette Bio-tank. Truly An Amazing Investment for Any Farmer!"
"The Kitchen Box has plenty benefits, and its not just the cooking biogas, you also get to save money and stop inhaling firewood fumes."
"D-Olivette Climate Drive is Sincere. With the Kitchen Box installed in over 200 homes in my community, we have cleaner air and water with less landfilling. Thank you!"